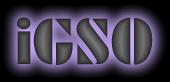 Our clients are everywhere!
To protect the privacy of our clients, we don't use their names in promotional material. The following list will, however, give you an idea of the broad range of industries that currently use our services.

Aircraft

Auto Parts

Boards of Education

Building Trades

Child Care

Communications

Department Stores

Food Processing

Forest Products

Laundry/Linen

Hospitals

Hotels

Manufacturing

Mining

Municipalities

Nursing Homes

Parking Services

Post Secondary Ed

Private Duty Nursing

Property Management

Public Transit

Printing

Public Utilities

Restaurants

Retail

Social Service Agencies

Supermarkets

Technology

Textiles

Transportation

We deal with provincial and federally regulated organizations.

Our labour clients include almost every major union in Ontario plus
smaller organizations, independents and employee associations.