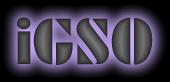 Who We Are & Where We've Been
We are a small group of labour relations professionals operating out of Toronto, Ontario, Canada. All of us are former Ontario Ministry of Labour Grievance Mediators. Ontario's highly successful grievance mediation program was discontinued in 1996. At that time, the last thing any of us ever thought we'd be doing, was running a business. But here we are. We believe that we are very different from the many thousands of labour consultants out there today. For some insight into why this is, check out our philosophy, the broad range of services that we provide and our fees.
Each of us has, aside from our mediation experience, years of prior experience as labour and management representatives in a wide cross-section of business and labour organizations. Collectively, we possess a depth of knowledge of workplace dispute resolution and an understanding of workplace issues that you will not find in any other organization. We have negotiated hundreds of collective agreements, resolved thousands of grievances, participated in proceedings before countless Boards and Commissions, implemented legislation and trained others to do the same. We have helped people understand their collective agreements, lived with the aftermath of strikes, resolved thousands of grievances and helped people make sense of complex and confusing laws and policies.
For some additional information check out our bios. All that we would ask is that you try not to label us as "union guys" or "management guys". Peacemakers come from every background and range of experience - it's not where you've been, it's what you learned from being there that counts.